HANDMADE BURGERS
Burgers are topped with lettuce, tomato, pickles, onions & sauce.
Choice of 1/4 lb beef, 60/40 or falafel patty.
MAKE IT A DOUBLE FOR $2.49  |  Gluten free burger buns $2.00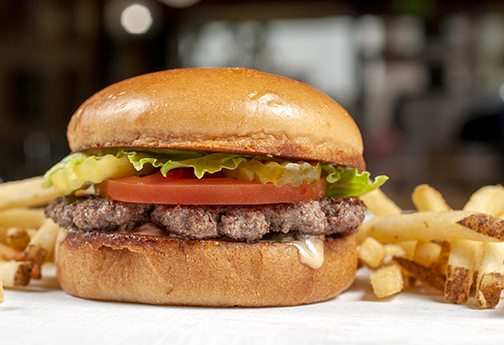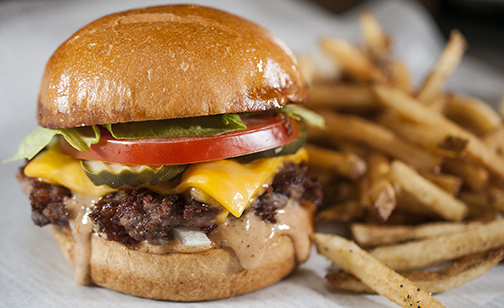 60/40 BURGER - A FAN FAV!
6.99
60% beef and 40% bacon patty, American cheese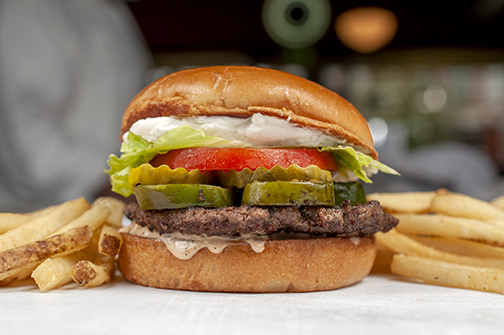 JALAPEÑO CREAM CHEESE
7.49
Roasted jalapeños, whipped cream cheese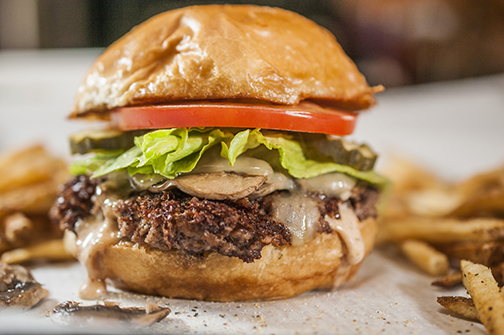 MUSHROOM SWISS
7.49
Swiss cheese, sautéed mushrooms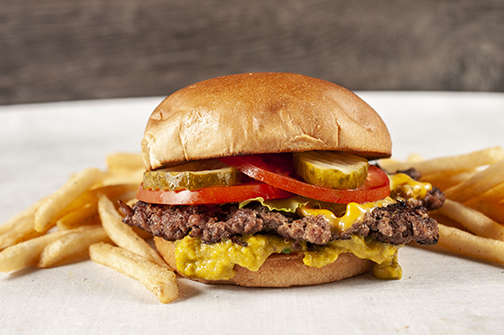 970 BURGER
7.49
Green chili & onions cooked into our beef patty, American cheese, house-made spicy mustard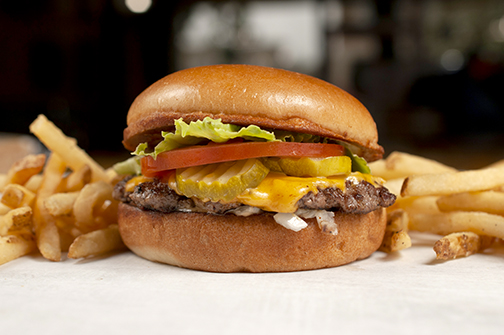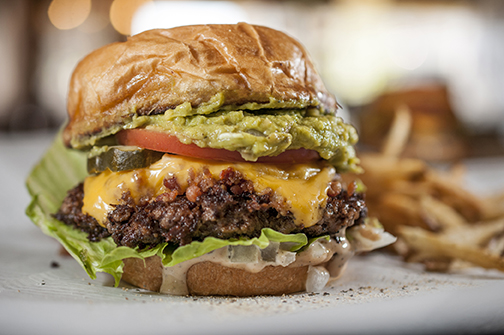 BACON-GUACAMOLE
8.49
American cheese, chopped bacon, guacamole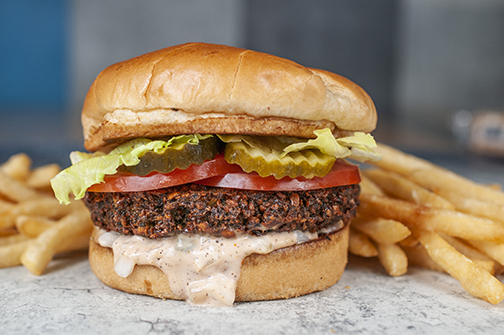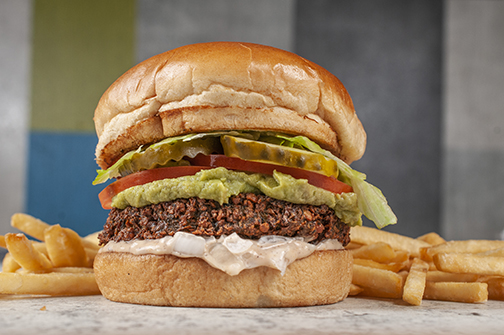 DOGS
100% beef hot dogs with a snap.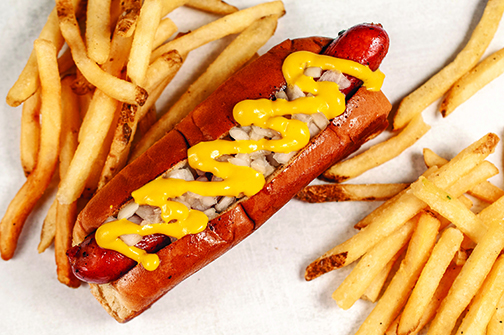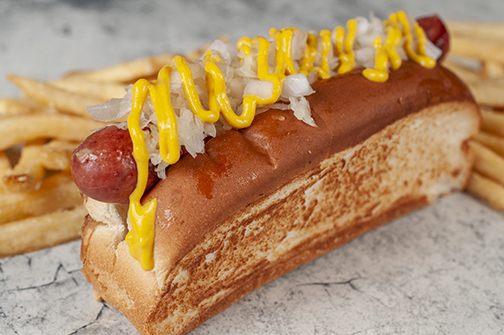 NEW YORK DOG
5.99
Sauerkraut, onions, mustard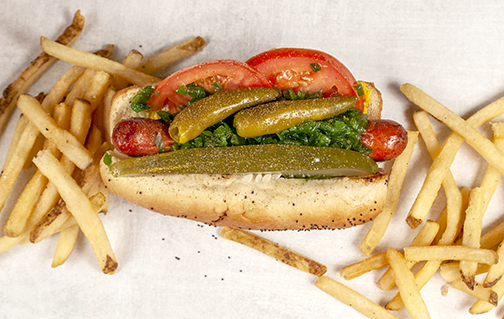 CHICAGO DOG
5.99
Onions, pickles, tomatoes, sport peppers, neon relish, mustard, celery salt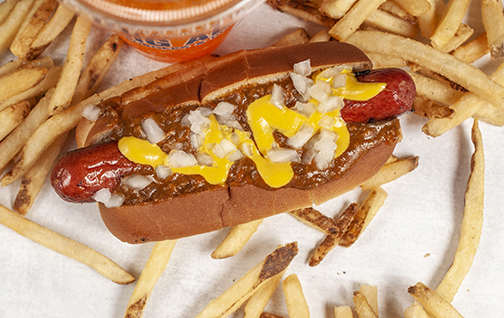 DETROIT CONEY DOG
5.99
Chili, mustard, onions – ADD CHEESE 50¢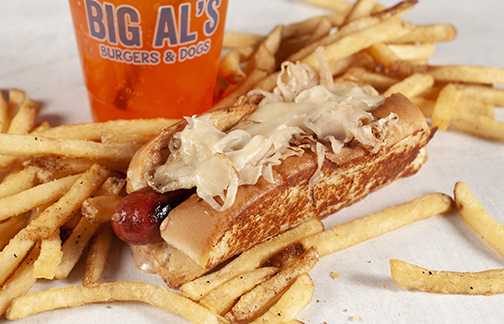 REUBEN DOG
5.99
Sauerkraut, Swiss cheese, sauce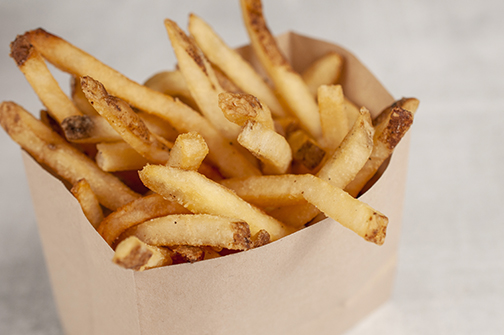 CLASSIC
3.99
Tossed with Big Al's seasoning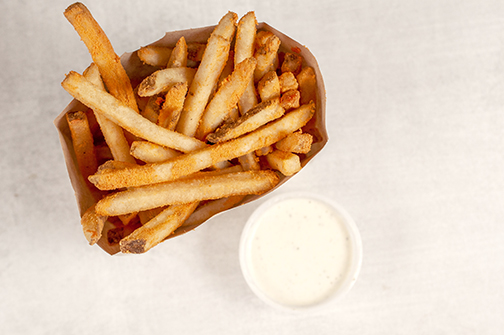 BUFFALO
4.99
A little heat with a side of ranch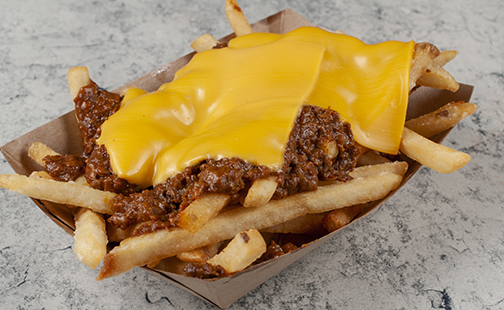 CHILI CHEESE FRIES
5.99
Detroit chili, American cheese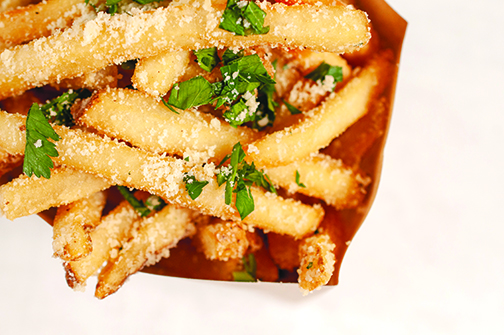 TRUFFLE
4.99
White truffle oil, parm, parsley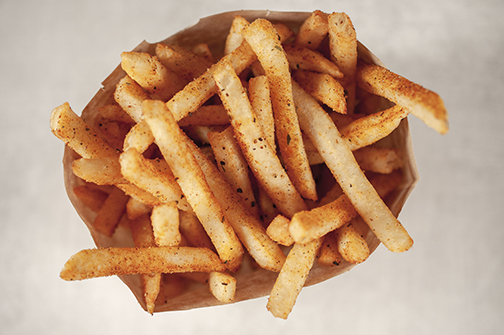 CAJUN
4.99
Savory flavor with a side of ranch